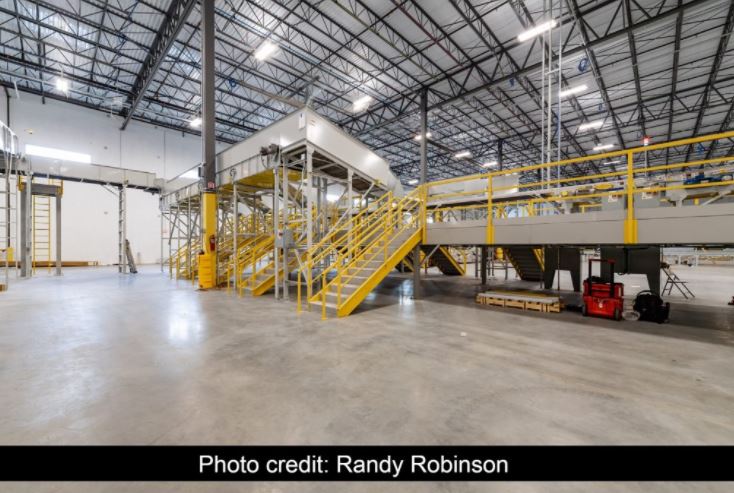 07 Dec

Polar Design Build Completes Tenant Fit-up for Pitney Bowes Global Logistics in Bluestar Business Park

Condyne Capital Partners, LLC in collaboration with Polar Design Build, Inc. announced that it has completed an 87,771 SF tenant fit-up for Pitney Bowes Global Logistics located at 15 Leonard Street in Norton, Massachusetts.

Pitney Bowes Global Logistics is the leader in international ecommerce service providers and in cross-border ecommerce.  Delivering to over 200 countries, Pitney Bowes offers fully trackable expedited, standard, and economy service levels. With almost 100 years of expertise, Fortune 500 companies have come to rely on the accuracy and precision of Pitney Bowes.

Pitney Bowes Global Logistics will be an occupant in Building No. 4 at BlueStar Business Park where the organization will utilize 87,771 square-feet for its operations. With an 8,000 square-foot office including conference room, MDF room, break room, open cub area and operations room.  In addition to the office space the site boasts 15 loading docks, battery charging, compressors, and electric connections to its conveyor system and an additional parking area for last mile delivery vans and trailer distribution.

Condyne Capital Partners and Polar Design Build teamed up with Maugel Architects (Architect), for the building design.

Bluestar Business Park and the new Pitney Bowes Global Logistics office is conveniently located in the Southeastern submarket of Boston off Route 495.  Phase I of Bluestar Business Park is Condyne's newest development comprising of 445,000 square-feet of modern high bay fulfillment centers serving todays E-Commerce market.  Condyne Capital Partners, LLC is a vertically integrated development firm providing design, construction, asset management and property management services throughout the Northeast.  The firm has developed in excess of 20M square-feet of primarily industrial properties since its inception with a concentration in high bay fulfillment, multi temperature cold storage, food production and manufacturing space.