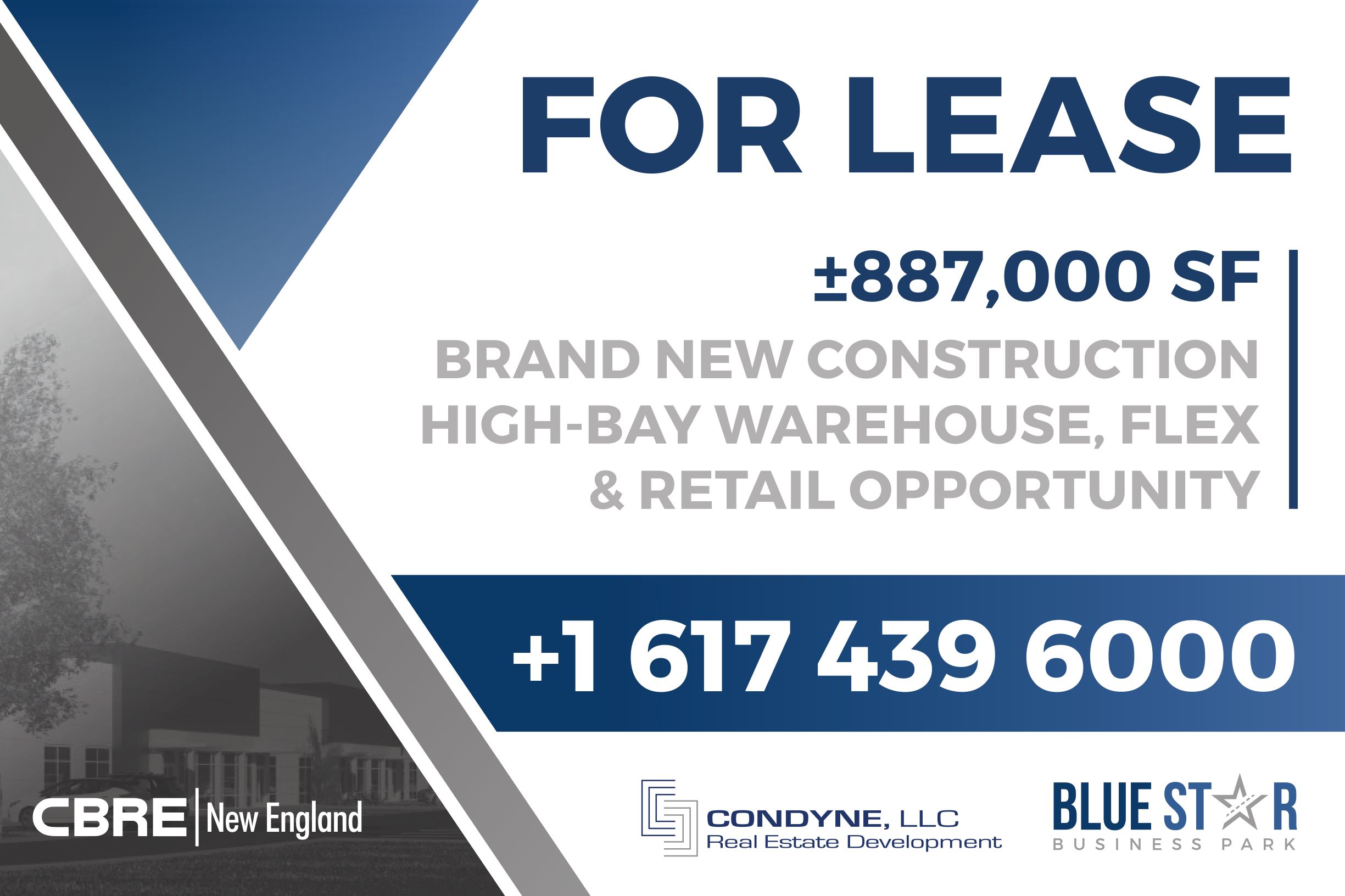 21 Aug

Condyne Capital Partners LLC Announce New Business Park

Condyne Capital Partners, LLC is pleased to present a unique opportunity to lease +887,000 square feet of speculative build-to-suit space at the new BlueStar Business Park in Norton, Massachusetts.

This new business park will feature 11 buildings including high-bay warehouse, flex, and retail. The property is located just 25 miles from Boston and is a 0.5 mile drive to Interstate 495, allowing easy access to major highways.

Blue Star Business Park is located in a business-friendly environment that enhances economic growth with access to a robust regional labor base supported with many amenities, and it is the premier place to locate any organization. The vision is all brought together with an excellent development team overseeing engineering, design, construction, and property management providing a single-source for all real estate needs.
BUSINESS PARK HIGHLIGHTS
Blue Star Business Park will be one of the newest master-planned industrial parks comprised of a modern architectural design and assorted with a unified vision throughout. There are unique build-to-suit opportunities within the business park for all tenant sizes from various industries. The space is able to support organizations both large and small and provide the flexibility to support continued growth.
BUILDING USE
Commercial & Retail: 41,815 SF
Office & Medical: 48,000 SF
Warehouse/Manufacturing: 593,800 SF
Flex/Industrial: 203,800 SF

CONSTRUCTION PHASE
The construction will occur in two phases; Phase I of the development will include Buildings 4, 5, 7 high-bay industrial, and Building 9 Massachusetts' newest flex facility off Route 495. Phase II of the development will include Buildings 1-3 retail, Buildings 8, 10, 11 flex facilities, Building 12 high-bay industrial, and Building 6 medical office.
Please feel free to CONTACT US to request additional information, and arrange a tour.