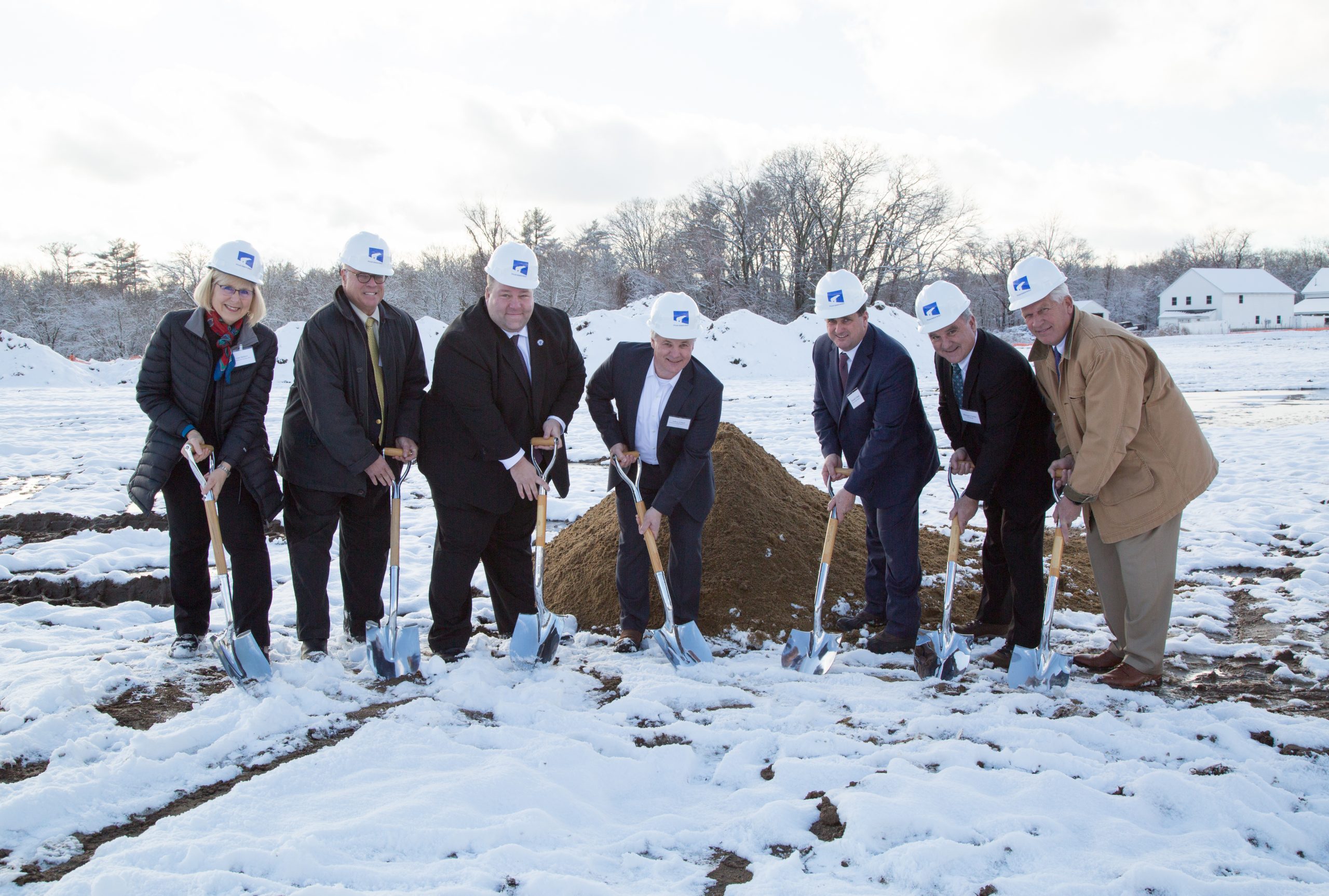 10 Jun

Condyne Capital Partners Breaks Ground on 190 Acre Master Planned Bluestar Business Park

Norton, MA (Dec 13, 2019) – We are pleased to announce the groundbreaking of Bluestar Business Park, Massachusetts' newest master-planned industrial park, being developed by Condyne Capital Partners and UBS Realty Investors. The 887,315 square-foot industrial park, spans across 190 acres and will be comprised of eleven (11) new manufacturing, warehouse, fulfillment buildings along with ancillary retail and business services, hotel and flex space. The park is being constructed by Polar Design Build and is located directly off Bluestar Memorial Highway known as Route 495 Exit 10 at the intersection of Route 123 and East Main Street. Bluestar Business Park is being marketed by CBRE of Boston and is financed with Middlesex Savings Bank.

 

Bluestar was formally recreational and agricultural land that was rezoned by the residents of Norton to establish a new industrial park after witnessing the strong success Condyne's nearby Norton Commerce Center park has procured for the town. The business park is the culmination of a two-year permitting effort in conjunction with the town of Norton with an aligned goal to attract new businesses, increase real estate and excise taxes in excess of $1 million annually, create 300 to 500 new permanent and construction jobs, produce $700k in permit fees to benefit the local community. Combined on full buildout, the two parks will exceed 2 million square feet of industrial buildings.

 

The BlueStar groundbreaking event included speakers President Jeff O'Neill of Condyne Capital Partners, Vice President Donald O'Neill of Condyne Capital Partners, and ceremonial speakers State Senator Paul R Feeney, State Representative F Jay Barrows, State Representative Steve Howitt, and Norton Town Manager Michael Yunits.

 

The site work commenced on the 190-acre lot in early November as construction teams have been preparing the area for the Phase I buildings foundation and underground utilities with a projected August 2020 completion date. Maugel Architects, CBC Engineering and Flood Consulting collaborated with the development team to design the business park to reflect a modern tilt-up concrete design many architectural features and sustainable vision throughout. The park can support organizations both large and small and provide flexibility to support continued growth long term.